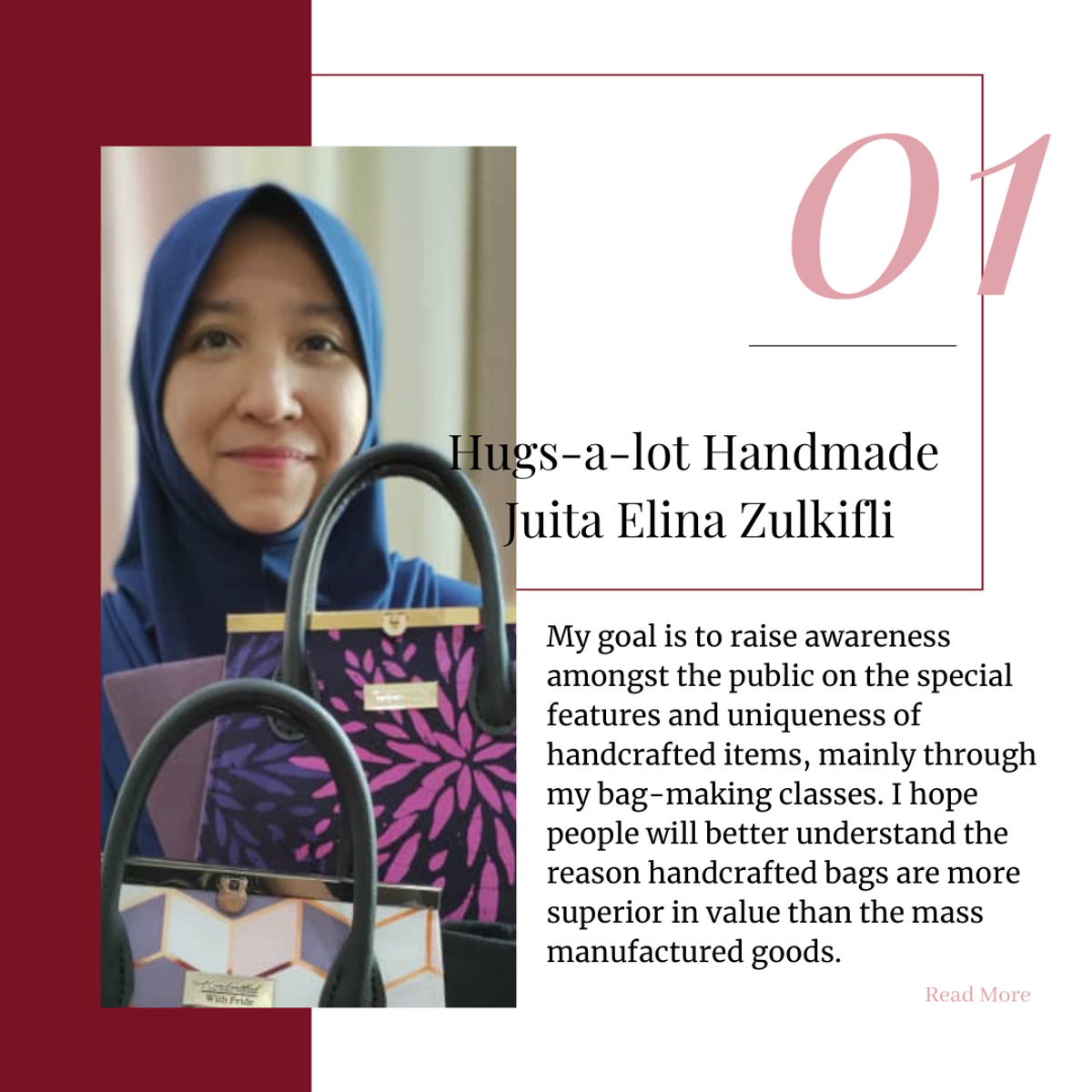 Hi! I'm Juita Elina Zulkifli, founder of Hugs-a-lot Handmade from Seremban, Malaysia.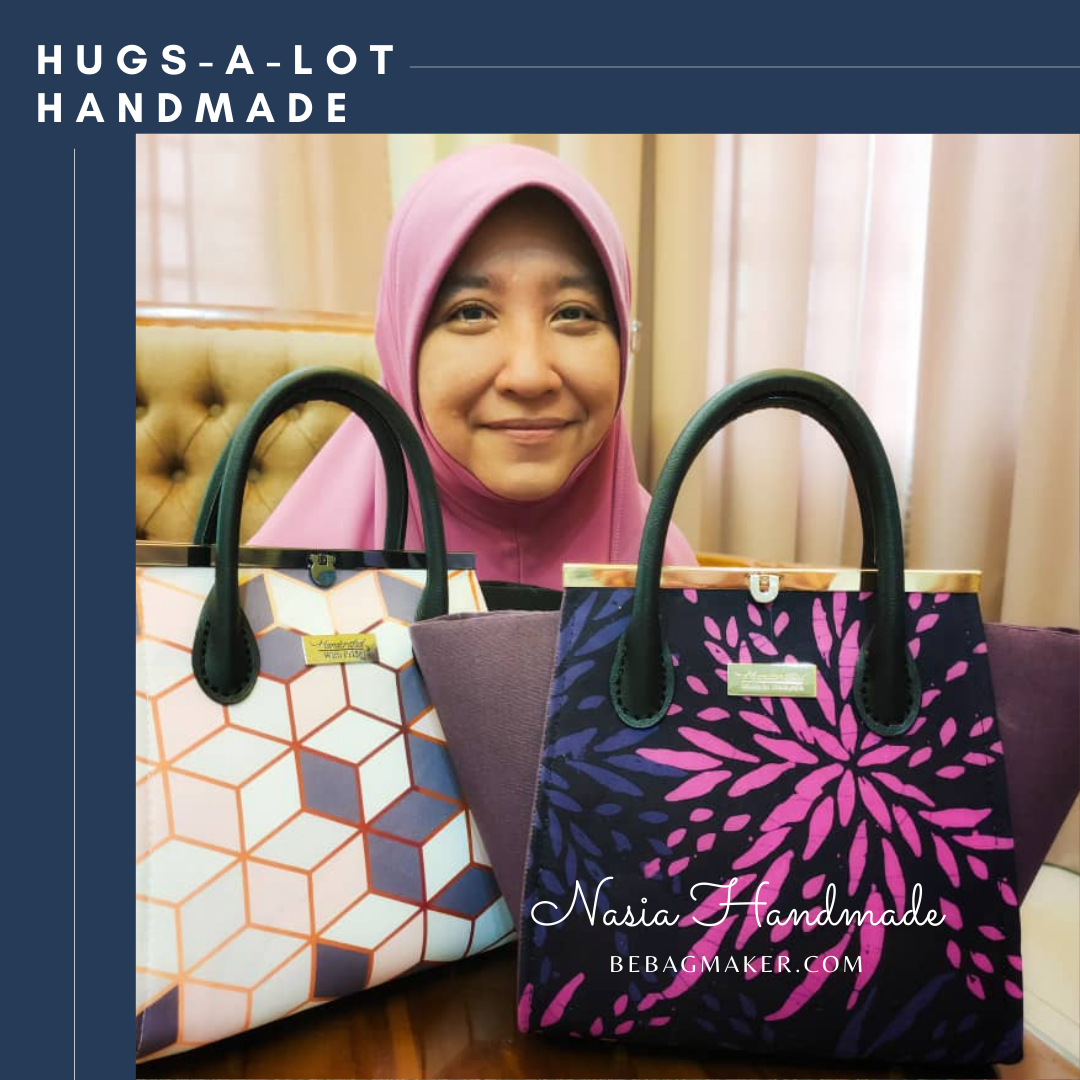 I've always considered myself to be blessed with creative interest and talent. Since young, I enjoyed drawing, sketching, music(piano).. Dabbling a bit of this and that, and sewing was one of them.
After graduating in Economics (Accounting) in 1997, I pursued ICSA (Institute of Chartered Secretaries and Administrators). Then after landing a job in the finance industry, I found the day to day work to be great at first, but somehow I was never at peace, yearning for more creative fulfillment.
Patiently devouring knowledge in Fashion & Design (while still working), enabled the birth of my own venture, Beads & Buttons Boutique, in 2006. It specialised in readymade and tailored attires, event planning, home decor, etc.... Basically anything and everything that involves sewing. In 2013, a friend introduced a class in sewing a clutch, thus the beginning of my bag-making journey.
I found sewing a bag was not arduous with my basic skills in tailoring. Gradually I tested my sewing skills, from the basic tote, boxy pouch, waist pouch to backpacks, frame bags, medical bags, etc. I even tried sewing on several types of material such as cotton, canvas, linen, nylon, vinyl and faux leather.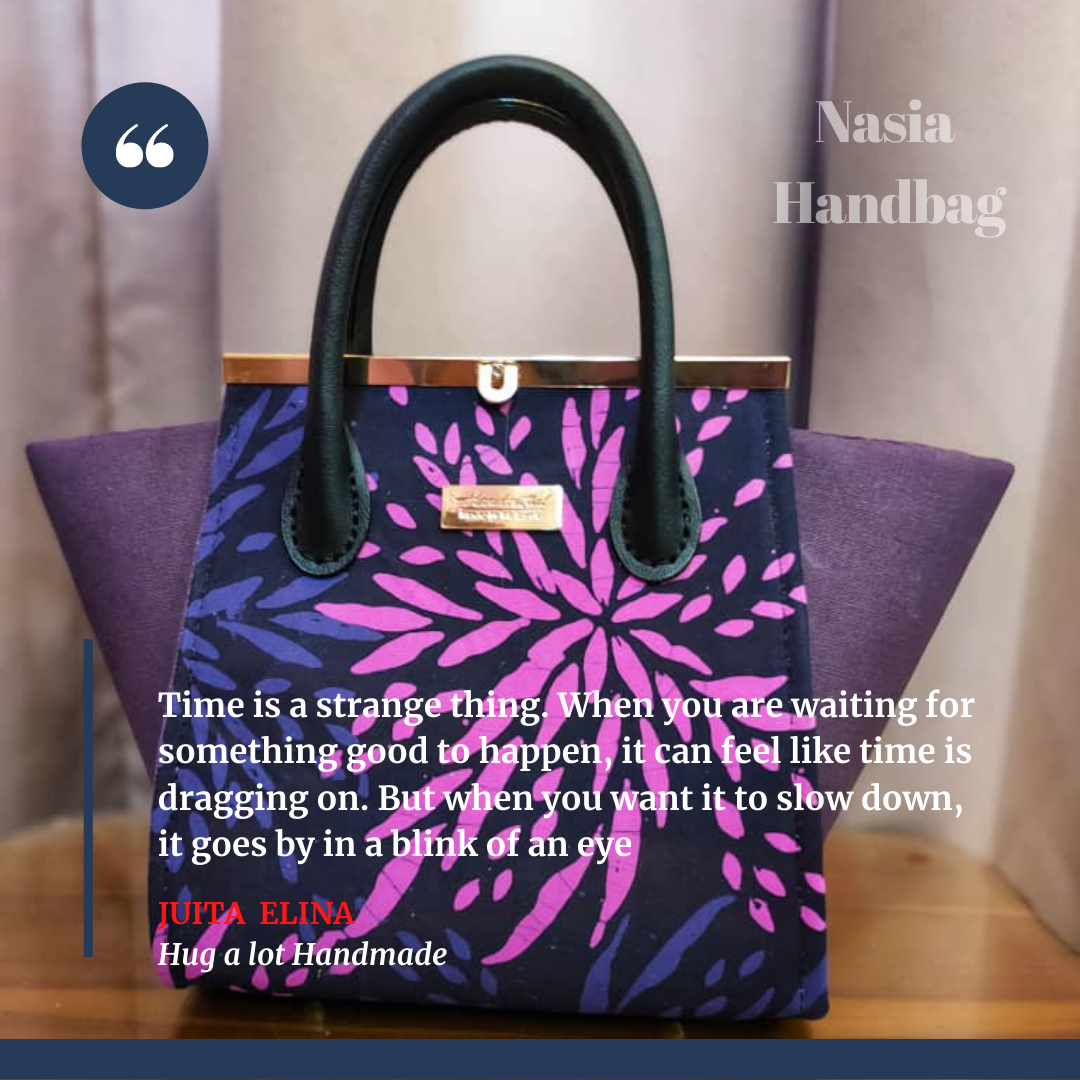 Friends and family members were very supportive. Some even started ordering for themselves and loved ones as gifts. They simply loved it when they were able to select their own bag design, fabrics, materials and hardware combinations, all within their requested budget.
I tried (and still do) to bring my own style in each bag, with lots of care and tenderness into it, ensuring exclusivity to the owner. No single bag design is the same. Hugs-a-lot Handmade assures it's customers that, aside from it's reasonable price, it offers only one of a kind product.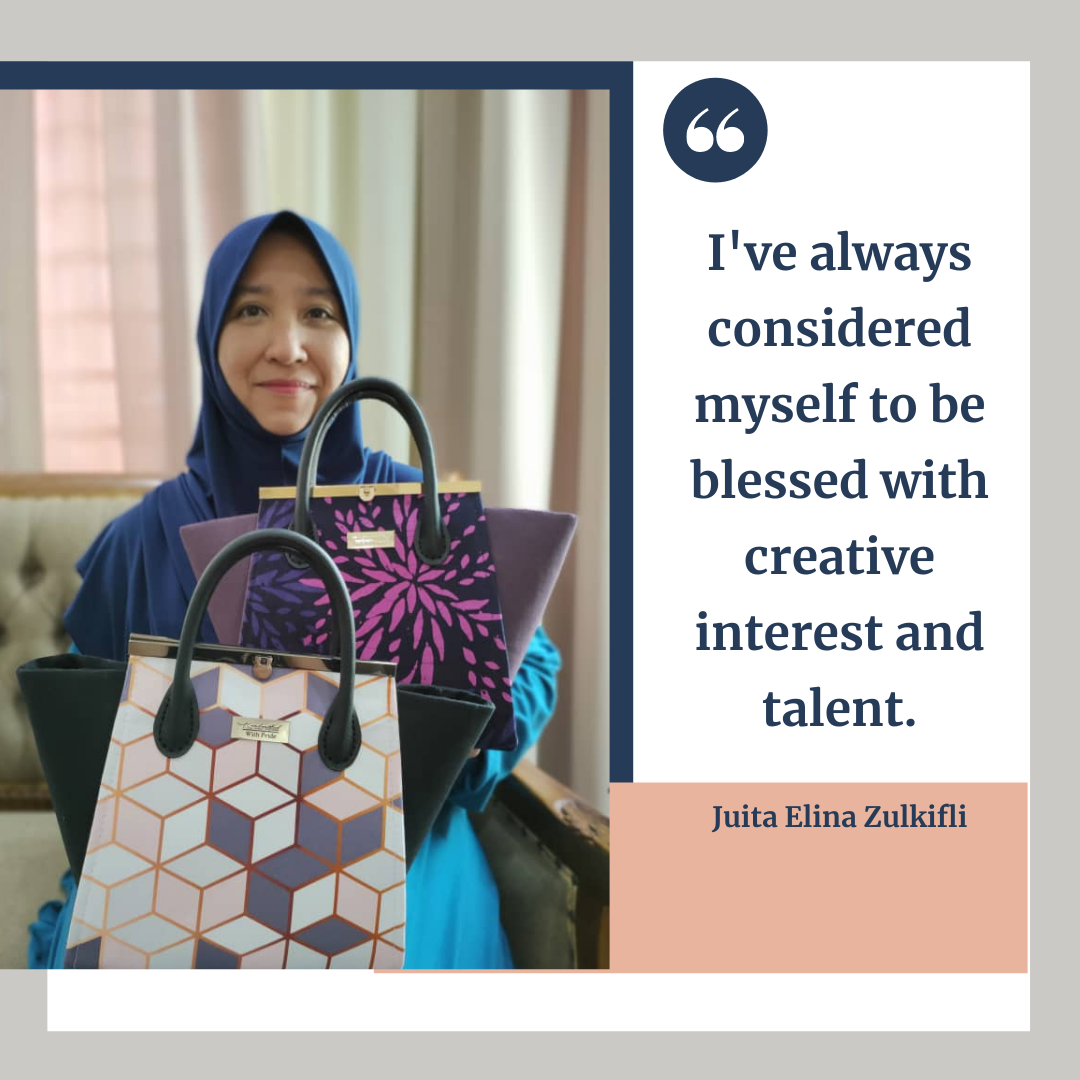 Working from home helps me learn to integrate work and family time efficiently. Aside from the custom orders on handcrafted bags, I also engage in charity and volunteering work, such as sewing bed covers for hospitals and old folks home. The latest volunteering work being sewing PPE attire for our dear frontliners. On certain occasions, I was offered the opportunity to share my skills and knowledge with friends and acquintances through online classes. It was such a satisfying feeling to educate and include others in the joys of bag-making. In 2019, I have been honoured and appointed as bag pattern tester for MONJA Taschen (Germany), ISY SEW, Elaine's Sweet Life and BeBagMaker.com, all of which are international bag pattern designers.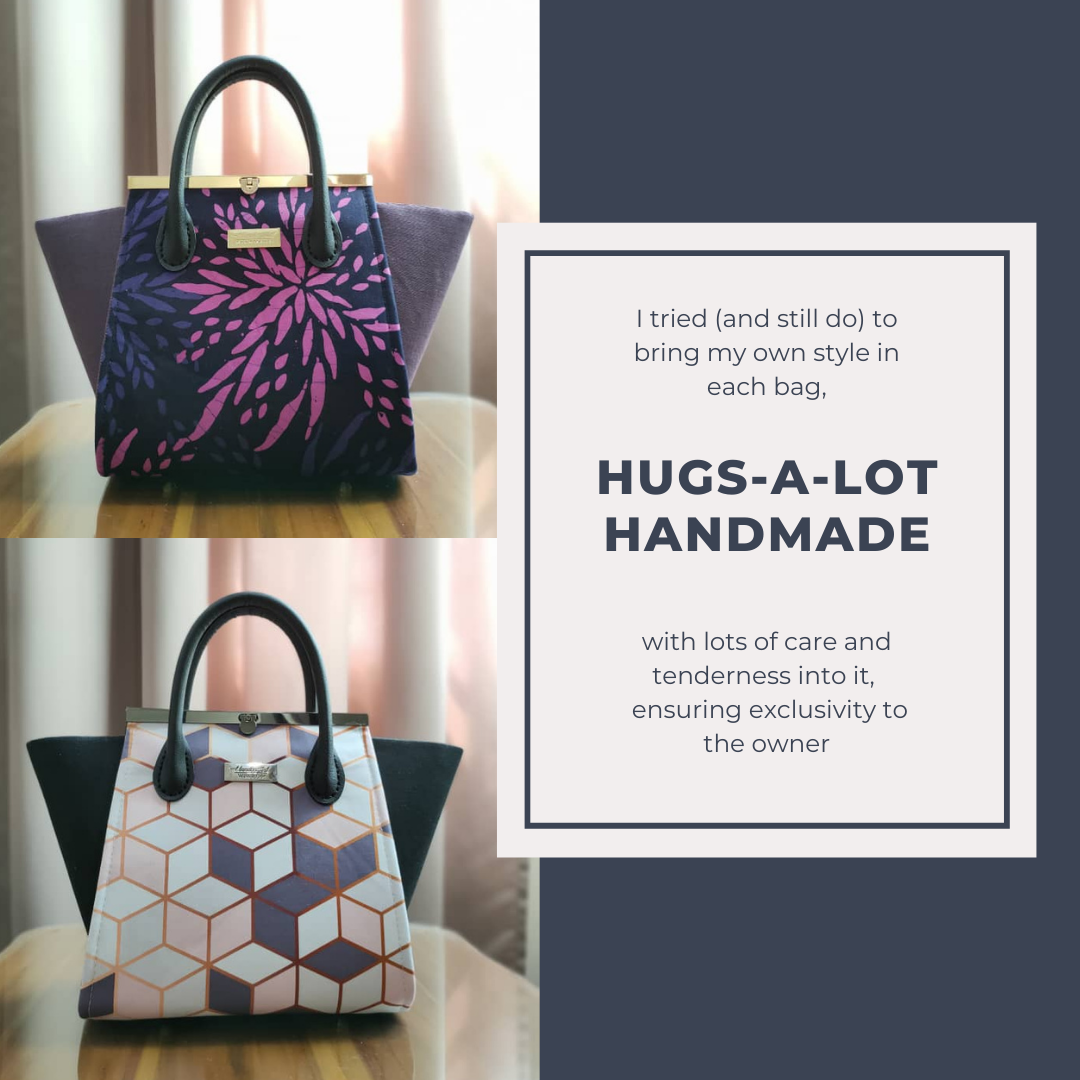 My goal is to raise awareness amongst the public on the special features and uniqueness of handcrafted items, mainly through my bag-making classes. I hope people will better understand the reason handcrafted bags are more superior in value than the mass manufactured goods.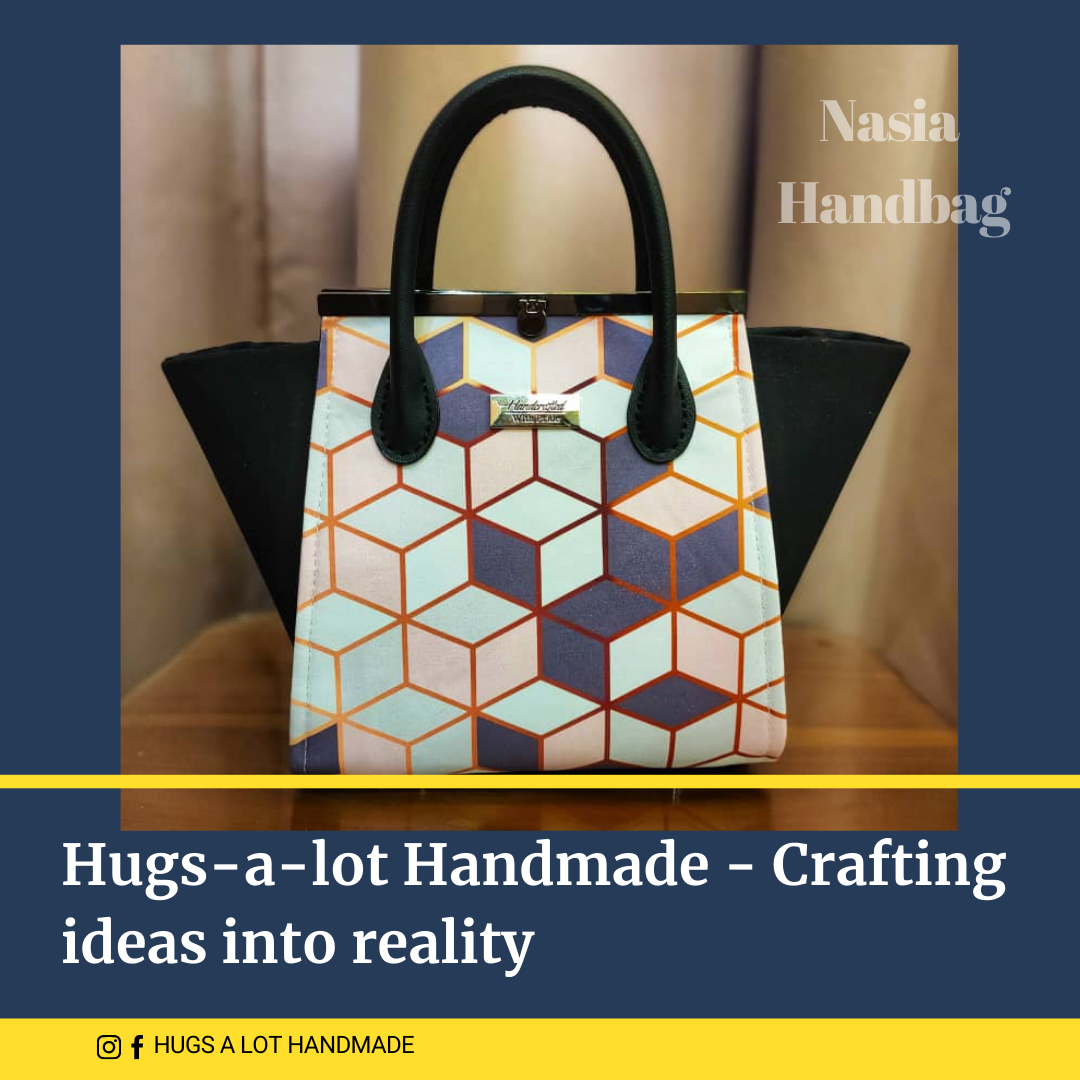 Time is a strange thing. When you are waiting for something good to happen, it can feel like time is dragging on. But when you want it to slow down, it goes by in a blink of an eye. The odd part is, time is all we have. When I'm in front of my sewing machine, crafting another bag, time seems to fly by, as it is, right now. Thank you for spending your time learning more about me. Come say hi, we may be future collaborators, partners or friends.
1)Facebook : Hugs-a-lot Handmade https://www.facebook.com/HugsalotHandmades/
2)Instagram : hugsalot_handmade https://www.instagram.com/hugsalot_handmade
Hugs-a-lot Handmade - Crafting ideas into reality