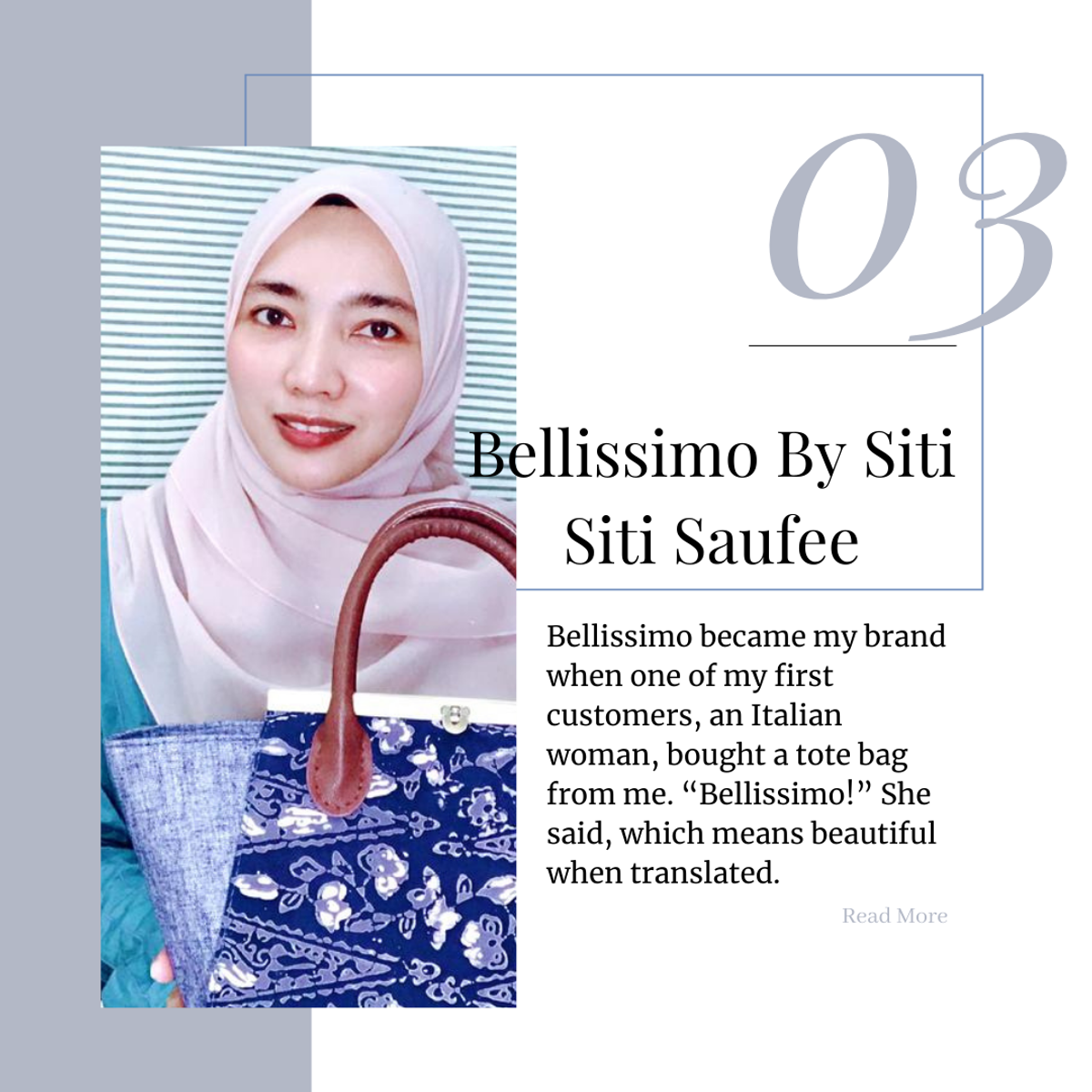 My name is Siti Saufee, born in Kuala Lumpur and raised in Terengganu. Previously, I lived in Bahrain for about 10 years.
I am a mother of 3 children. My husband was a Civil Engineer and worked for the Bahrain government. I am a student of Architecture myself.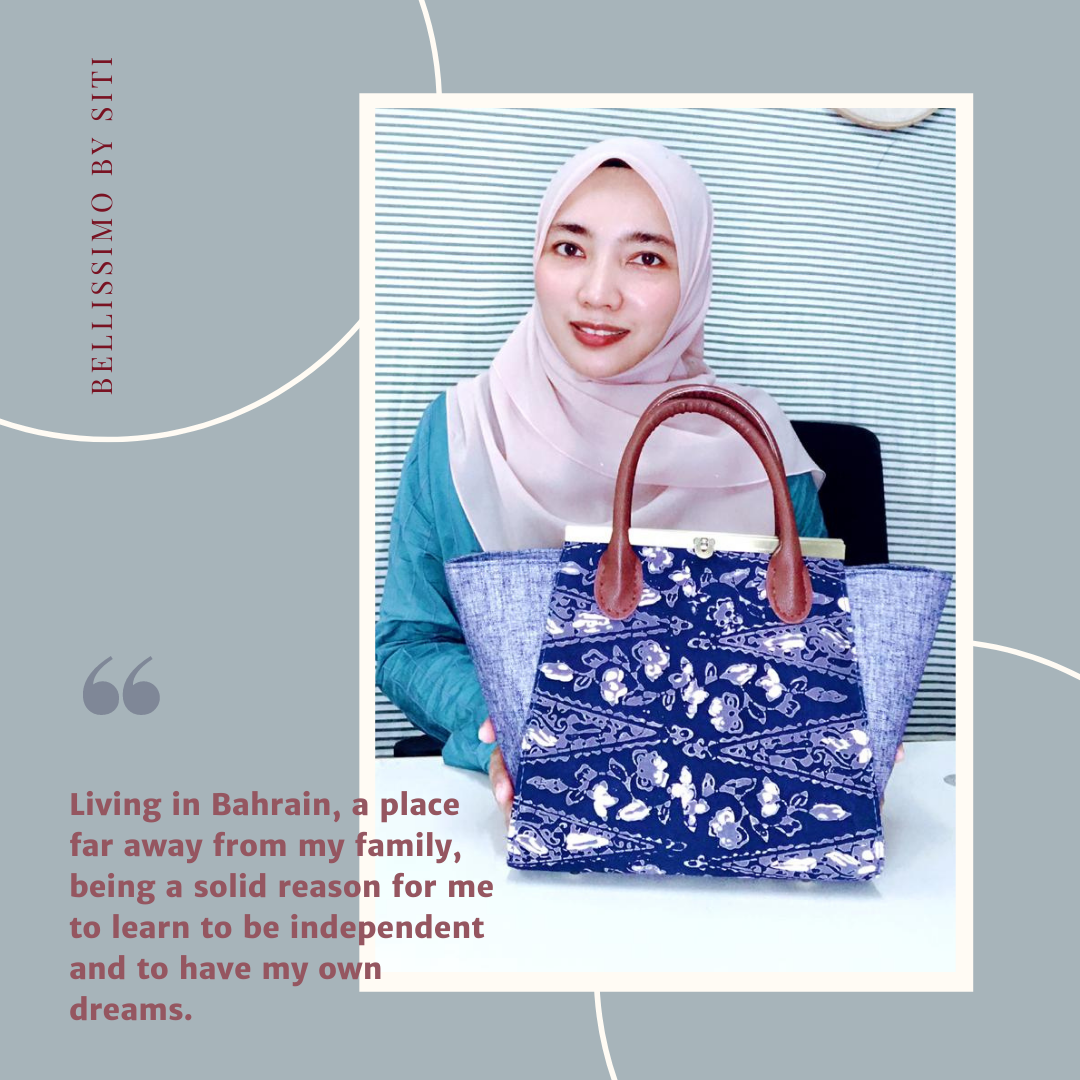 Living in Bahrain, a place far away from my family, being a solid reason for me to learn to be independent and to have my own dreams. Starting with a portable sewing machine, I started making handmade bags. I've always trying out new patents from overseas designers. Both freebies and paid versions.

I started receiving orders and always made sure my customers received quality handmade bags. Among my most selling handmade bags is the Batik Trenta Bucket Bag. The batik I use is the original Terengganu Batik, a very high quality fabric and matched with PU or leather. I am very particular with the accessories, also the selection for the interior and exterior materials of each bag I produce.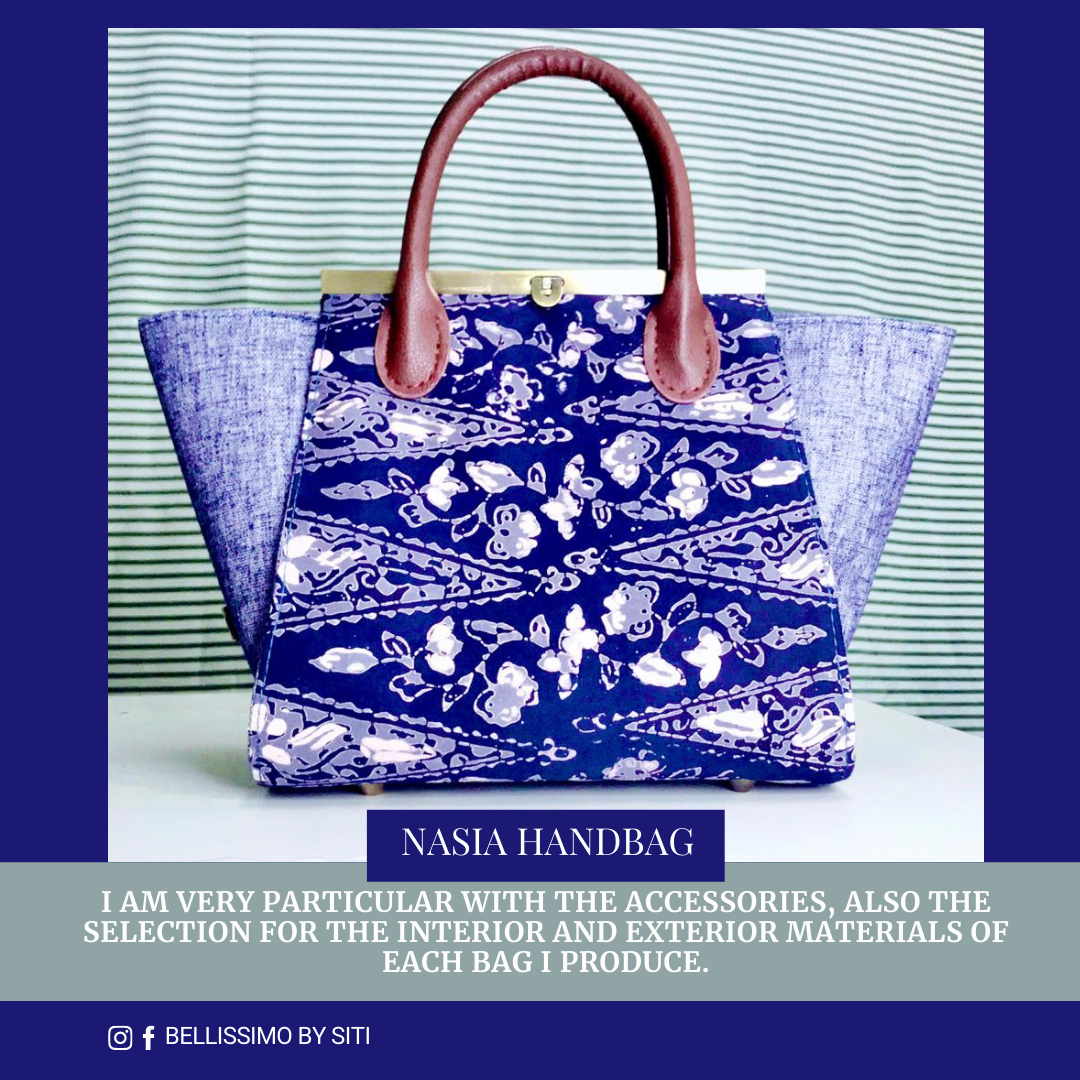 Bellissimo became my brand when one of my first customers, an Italian woman, bought a tote bag from me. "Bellissimo!" She said, which means beautiful when translated.
The highest recognition and achievement that Bellissimo ever received was when the royal family of Bahrain (Her Higness Queen) bought handmade bags from Bellissimo for 3 consecutive years. There are also VViPs who are willing to pay high prices for one handmade bag from batik. In addition, clients who remain loyal to this day also include wives to famous celebrities.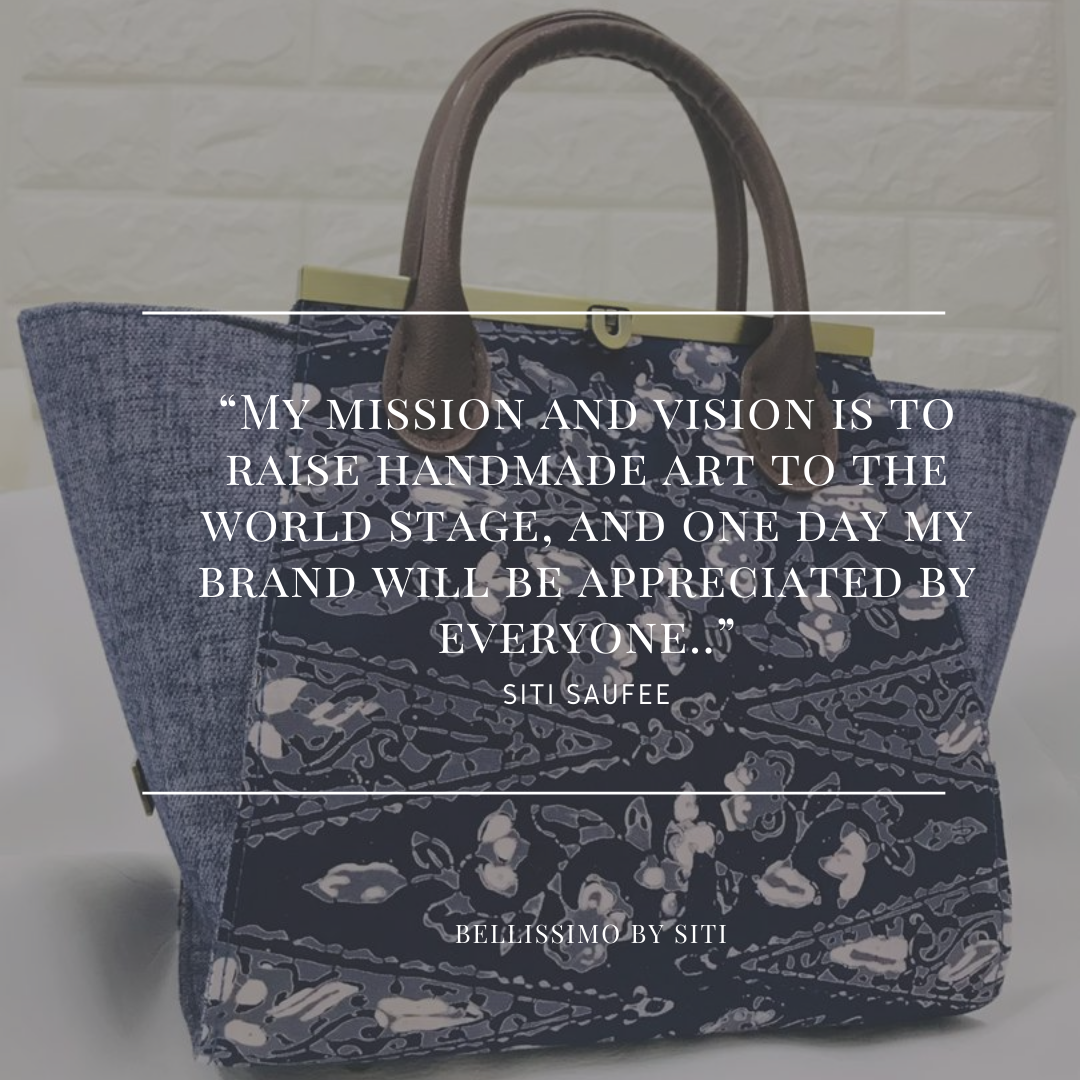 My mission and vision is to raise handmade art to the world stage, and one day my brand will be appreciated by everyone.