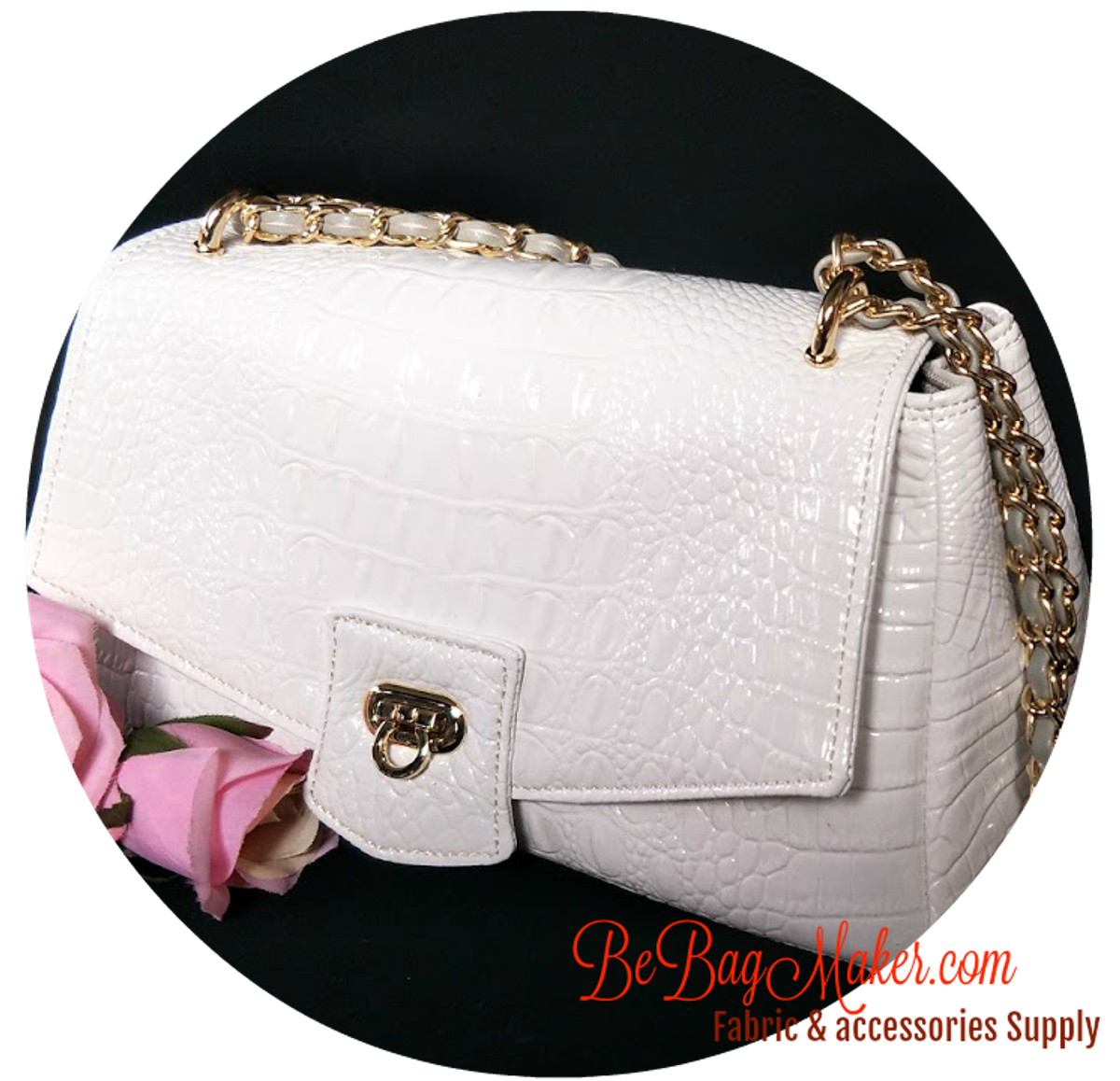 Hi! Bag Makers,

Masih lagi dalam bulan Syawal, saya nak ucapkan Selamat Hari Raya Aidilfitri kepada semua bag makers diluar sana terutama kepada pelanggan BEBAGMAKER.COM
Banyak tak dapat jemputan rumah terbuka? Jangan lupa pakai beg handmade kita sendiri ya. Berbanggalah dengan hasil kita sendiri. Kali ini saya nak tunjukkan hasil beg yang mengunakan material kulit buaya. Macam tak best pula saya rasa kalau bag maker tidak ada koleksi beg handmade dari material ini. Kali ini saya mencuba pattern The Brigitte Baguette dari RLR Creations.

Ada 2 3 cara buatannya yang saya ubah mengikut kehendak sendiri. Harap RLR Creations tak marah.
1)Bahagian tali di kiri kanan beg. Saya buat cara saya dengan membuat dibahagian atas beg.

2)Ukuran bag lock. Memandangkan tali saya letakkan dibahagian flap, flap akan terangkat sedikit keatas, jadi ada nampak ruang yang besar dan menampakkan segala isi dalam beg. Jadi saya buat jarak bag lock lebih kebawah.

3)Dibahagian belakang beg ada satu poket yang perlu dibuat jika mengikut tutorial beg ini. Saya memang tak suka sangat banyak poket, jadi jimat sikit masa.
Beg ini tidak ada zip, jadi boleh saja bag maker tambahkan untuk lebih selamat.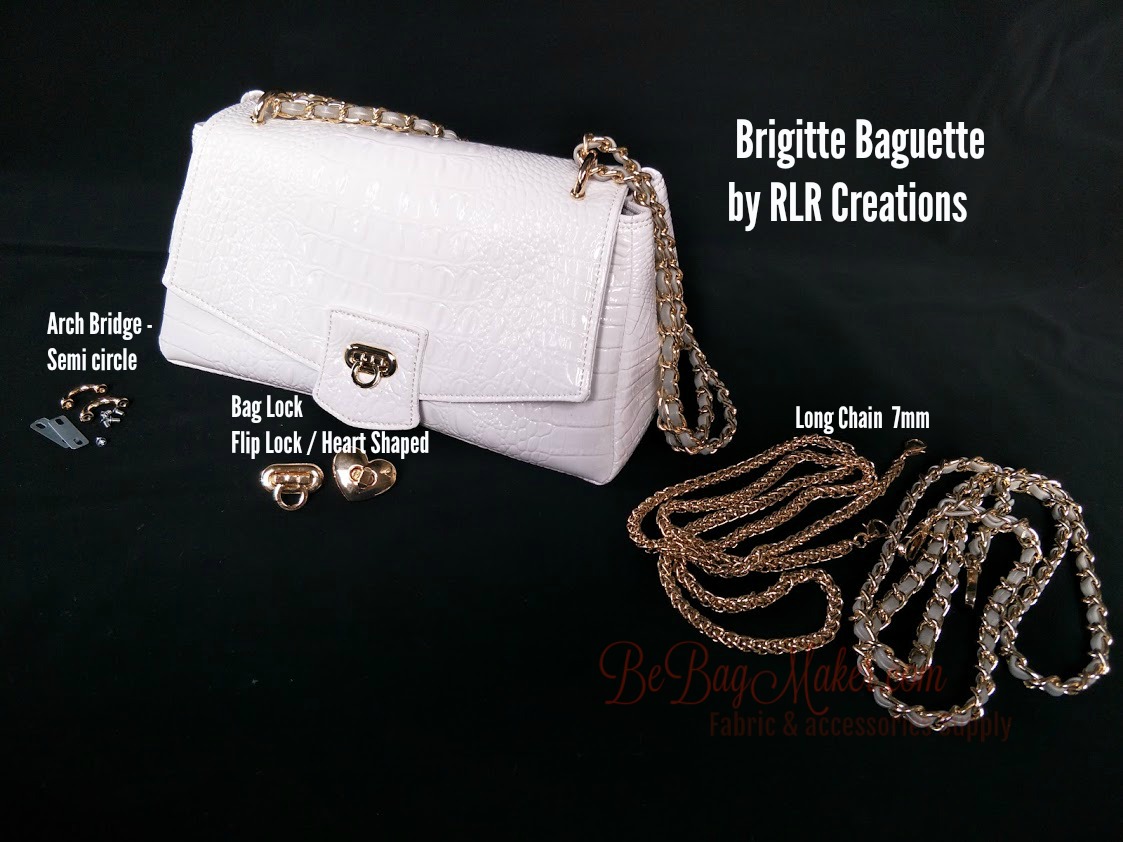 Nama aksesori untuk membuat The Brigitte Baguette- RLR Creations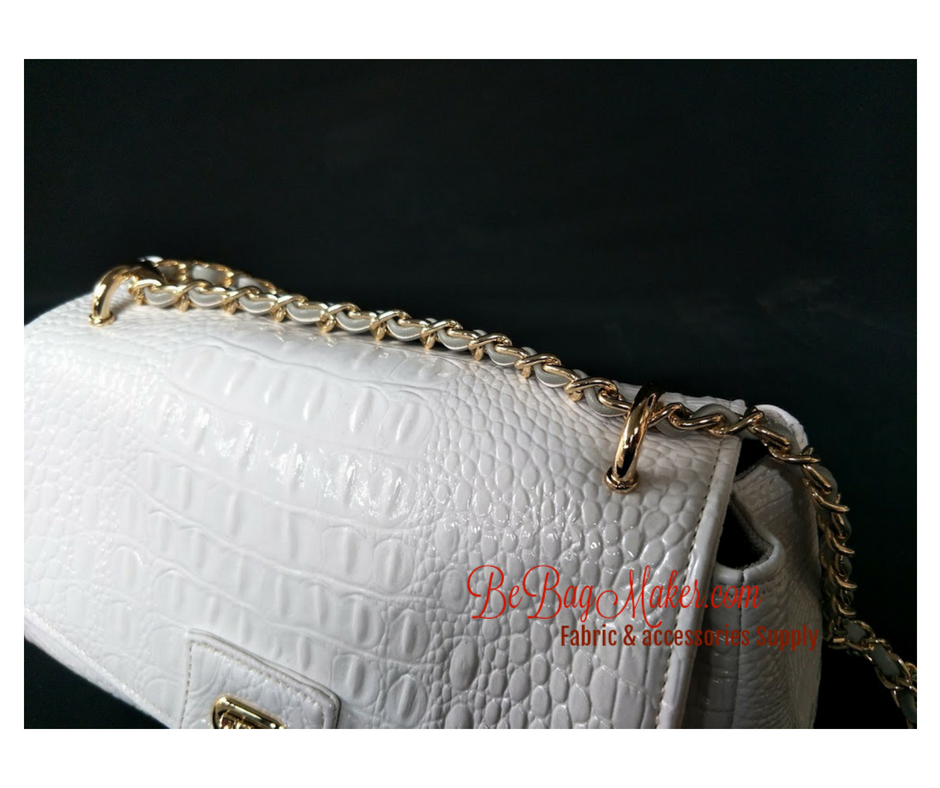 Arch Bridge - Semi circle
Memudahkan bag maker untuk mengantungkan rantai beg. Juga menjimatkan masa kerana tidak perlu untuk membuat sambungkan tali ditepi kiri kanan beg. Beg lebih nampak mewah dan mahal. Tali beg boleh dilaraskan menjadi panjang atau pendek.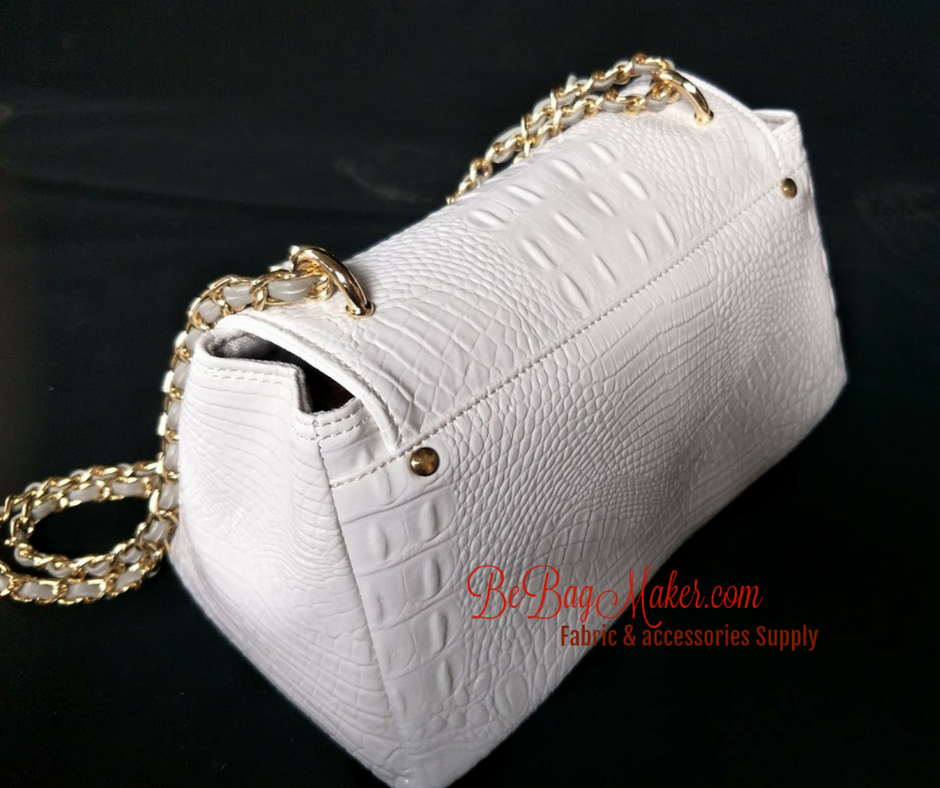 Rivet Screws

Rivet screw ini saya buat tambah cantik je di beg. Disebabkan saya menggunakan material PU Leather yang tebal, jadi dibahagian jahitan flap dan body beg agak tebal. Untuk lebih yakin dan kukuh jahitannya saya tambahkan rivet screws. Bukan susah sangat pun. Lubangkan dan skru saja, dah siap.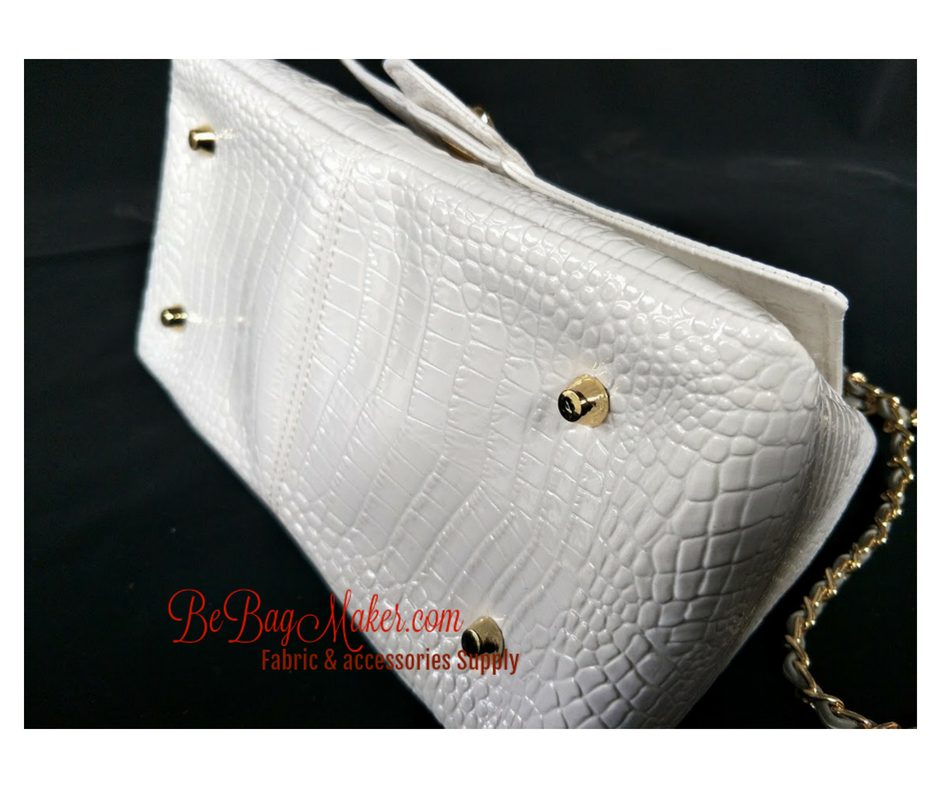 Studs Bag/Bag Feet Screw

Jika mahu nampak handmade kita mewah dan mahal, perlulah ada aksesori beg mengikut beg yang berharga mahal diluar sana. Salah satu aksesori begnya ialah kaki beg. Kebanyakkan beg mahal mesti ada aksesori beg ini. Jadi bag maker jangan lupa tambahkan di beg handmade sendiri ya.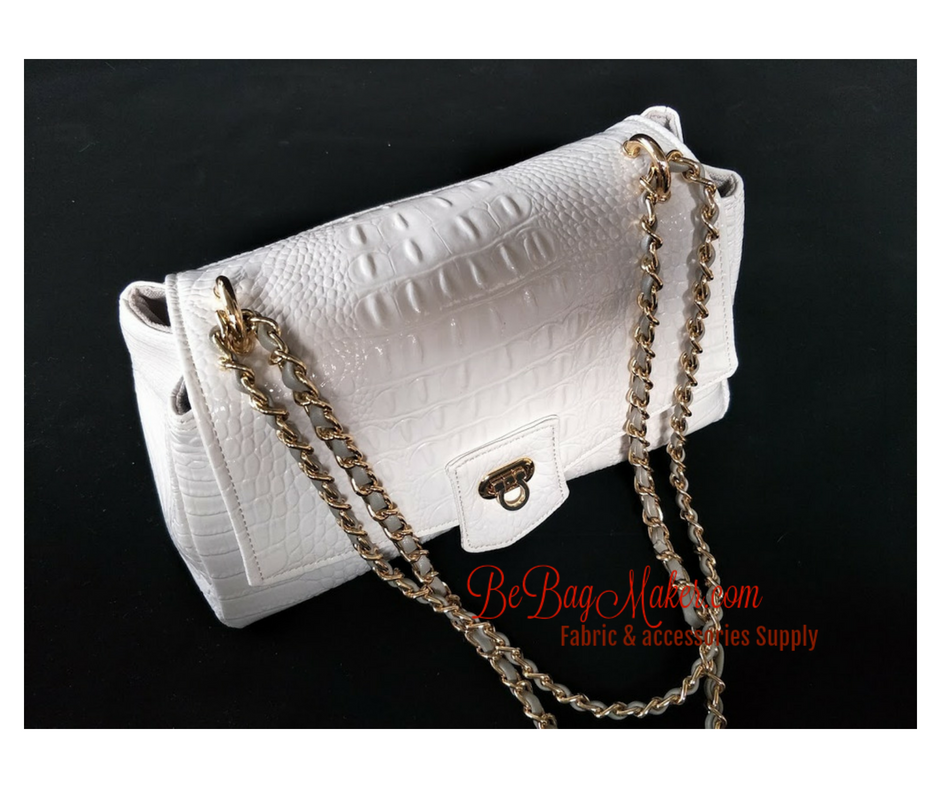 Long Chain

Pelengkap beg adalah tali beg. Bagaimanalah nak bawa kalau tak ada tali beg. Untuk tali yang boleh dilaras panjang dan pendek seperti beg ini, 120cm sudah sudah cukup.


Itu saja untuk kali ini. Di harap bag makers sudah mengenali sedikit demi sedikit nama aksesori beg yang sesuai digunakan. Jangan lupa mencuba ya. Selamat merempit.